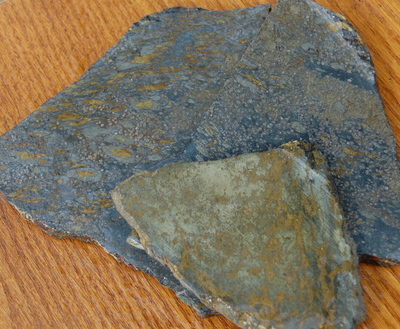 Apache Gold is the name of a 1963 western film starring Mario Adorf. Nope, I've not heard of him either.
Apache Gold is also a type of rock that comes out of the copper mine in Jerome, Arizona. It's a soft black material with flashes of metallic copper throughout. It's a total mess to work with and turns everything black, but does produce an elegant cab.
If you google on Apache Gold, you'll learn more about the movie, as well as Apache Tribe casinos (him with the most gold gets the higher search result). But I found this page with more detailed information about the Apache Gold stone.