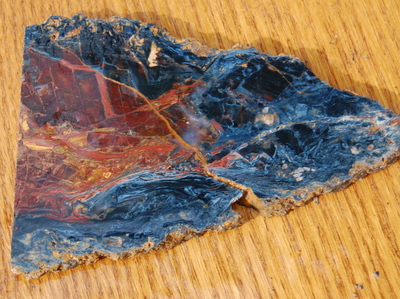 Pietersite is an amazing stone with brilliant yellows and blues that swirl through a clear matrix to present a chatoyance much like tiger eye. It comes from two locations that I know of, a mine in China and a mine in Namibia, South Africa.
It's another one of the high priced semi-precious stones, and most vendors price it by grade, selling by the carat for the AAA material. For some reason I'm really infatuated with this stone, and it could very well be the demise (or source) of my childrens' inheritance.
For more delicious facts about this stone, visit here.